This Sagada Travel Guide helps you make the most of your three days in Sagada. It features a well-thought-out travel itinerary and a detailed budget for the trip.
Disclaimer: Some information in this Sagada Guide changes too often. If you continue reading this article, you agree to cross-check information with concerned authorities. Please read the site's full Terms.
Like many others, I also have a fair share of struggles and adversities. At an early age, I already embraced that life could be tough and challenging.
At six, my parents separated ways. My dad left for his new family, while my mother went to work overseas. I was bullied countless times and experienced near-death when I was nine. At the age of twelve, I experienced a grueling year alone and suffered from an intense migraine that existed for a decade.
I failed to enter my coveted university and was rejected dozens of times by the corporate. At thirty-three, I remained financially broke, without savings, no investments, and plenty of debts.
Sagada, a far-flung and laidback town in the northern-central Philippines, became my place of solace. After going through my life's most challenging times, this tranquil community helped me rebuild, heal, and recover.
Sagada Travel Guide Contents
Disclosure: This post may contain affiliate links. And I earn a small commission at no extra cost to you for the purchases made through these links. Thank you! Please read the site's full Disclosure.
Sagada has a distinct burial practice where the corpse of their departed locals hung in coffins. They believe it brings the souls of the dead closer to heaven.
The Coordinated Universal Time, or UTC, in Sagada is UTC +08:00.
Thus, Sagada is four hours ahead of Dubai, six hours ahead of Paris, and seven hours ahead of London. Also, Sagada is twelve hours ahead of New York City. Conversely, Sagada is an hour behind Tokyo and three hours behind Sydney.
The Philippines has a tropical climate, which is warm, wet, and humid throughout the year. However, mountainous areas like Sagada have a more temperate climate than the rest of the country. 
Best Time to Visit Sagada
Like in Batanes, Sagada is a perfect escape to avoid the scorching heat of the summer. It has a milder temperature that is best for outdoor activities.
The summer season begins in March and lasts until May. These months may experience a pleasantly warm climate, thus, one of the ideal times to visit Sagada.
However, school holidays and the holyweek contribute to the crowd, making it one of the peak seasons in Sagada.
The months from June until October mark the start of the wet season in Sagada. It is prone to downpours and typhoons that may likely result in landslips.

Nevertheless, visiting Sagada during the rainy season is still good since rainfalls and typhoons don't persistently occur.
The best time of the year to visit Sagada is from November to February. Visitors may experience a drier and colder atmosphere during this season. Thus, wearing outerwear is advised to keep you warm from the cold weather.
Kankana-ey is the language spoken in Sagada. Aside from their native tongue, the 'Igorots or Kankana-eys also converse in Ilocano, Tagalog, and English.
Here are the essential Kankana-ey words and phrases to learn before your trip to Sagada, Mountain Province.
Gawis ay agsapa – Good morning
Kas-ano ka? – How are you?
Gawis ay masdem – Good afternoon
Sino di ngadan mo? – What is your name?
Gawis ay labi – Good evening
Nalpuam? – Where are you?
Pakada – Goodbye
Umayam? – Where are you going?
Entako – Let's go
Awni kod – Please wait
Danan – Way
Salodsod – Question
Philippine Peso is the official currency in Sagada, Mountain Province. The exchange rate as of October 28, 2022: PHP 57.86 or USD 1.
Modes of Payment in Sagada
Sagada remains a cash-centered economy where most transactions are in cash. For withdrawals, Sagada Information Center has a cash dispensing machine found inside their office.
Sagada Travel Guide Tip: Bring enough money to cover the entire length of your trip. The only ATM in Sagada will likely run out of cash and is sometimes offline.
Ways of Getting to Sagada
Roughly 400 kilometers from Metro Manila, the remote town of Sagada is only accessible via inland travel. This long drive will take around eleven hours from Metro Manila. Otherwise, spend some time in Baguio or Banaue before heading to Sagada.
Metro Manila to Sagada via Baguio
Provincial buses like Victory Liner, Joy Bus, and Solid North have daily trips from Pasay, Manila, Cubao, and Caloocan Terminals to Baguio. The travel length from Metro Manila to Baguio is about 4-6 hours.
From the bus station in Baguio, hail a taxi to Dangwa Bus Terminal and pay around PHP 100.00 or USD 1.73. Embark to Besao bound buses like GL Liner or Lizardo Bus, which collect PHP 220.00 or USD 3.80 per way. It will take around six hours to reach Sagada from Baguio.
Sagada Travel Guide Reminder: The final bus call from Baguio to Sagada is 1:00 pm. To catch the last departing bus to Sagada, take an evening trip to Baguio. 
Metro Manila to Sagada via Banaue
Ohayami Trans and Coda Lines are provincial buses that operate the Metro Manila to Banaue route. From their bus stations in Sampaloc and Cubao, it will take roughly nine hours to reach Banaue.
Moreover, spend around one hour on the road from Poblacion, Banaue to Bontoc, and another 45 minutes to Sagada. Transports like jeepneys and vans bring you toward these destinations. 
Coda Lines Bus in Cubao has direct trips from Metro Manila to Sagada. The entire travel will take about eleven hours, but there are journey breaks on the way.
Sagada Travel Guide Tip: Alternatively, reserve an organized Sagada tour with Banaue and Baguio side trips. It covers van transfers, lodgings, entrance fees, and meals.
This Sagada Travel Guide requires 18 minutes of reading. If you can't make it this time, read it later. But please save this pin. 
While some areas within Patay (Poblacion) are walkable, Sagada has a few transportation options like jeeps and multicabs. Moreover, ride a tricycle or motorcycle for close distances if you don't have the stamina to match Sagada's sloppy terrain.
These multi-seater transports are for outside the Sagada town proper, such as the Lamagan and Blue Soil Hills. For adventure seekers, opt for a top-load ride. Riding on a moving jeep while firmly seated on its roof racks offers a thrilling Sagada experience.
Sagada is a laidback community nestled in a valley. This sleepy locale offers many decent accommodations found along Sagada's main thoroughfares. Although no high-end hotels are in Sagada, there are wide-range guesthouses, hostels, and inns to stay in for a multi-day vacation.
Alongside the South Road heading towards Lumiang and Sumaguing Caves are multi-story sleeping accommodations, restaurants, and retail. South Road is a well-liked area famous for its diners and cafés. Some are the Yoghurt House, Salt & Pepper Diner,  Sagada Brew, and Sagada Lemon Pie House. 
To get nearer to the Sagada Pottery, spend the nights at homestays and hostels along Sagada-Besao Road or West Road. Like South Road, accommodations are multi-story buildings with attached restaurants and bars.
This sprawling section of Sagada, the Staunton Road, has lodges and is home to the Sagada Weaving. It also serves as a service road to remote spots such as Kiltepan Viewpoint and Bomod-Ok Falls.
Despite being a mountain town, the internet connection in Sagada is relatively good due to its improved cell site infrastructures.
Sagada operates on a 220 V supply voltage with a frequency of 60 Hz and has one type of power adaptor:
A or has two flat parallel pins
Sagada Travel Guide Itinerary
09:30 pm – 08:30 am Travel to Sagada
08:30 am – 08:32 am Arrival in Sagada
From Sagada Bus Stop
Walk toward Tourist Information Center
08:32 am – 09:00 am Register and pay a tourism fee of PHP 100.00 or USD 1.73 (keep tickets), and book tour packages.
Below are the arranged tours offered at the Tourist Information Center as of September 2022:
Mission Compound with Echo Valley
PHP 320.00 or 5.53
Maximum of 4 pax
Inclusion: a tour guide
Paytokan Walk: Mission Compound with Echo Valley and Bokong Falls
PHP 1,000.00 or USD 17.28
Maximum of 7 pax
Inclusion: a tour guide
Sumaguing Cave
PHP 1,200.00 or USD 20.74
Maximum of 5 pax
Inclusion: a tour guide and shuttle service
Bomod-Ok Falls
PHP 1,400.00 or USD 24.20
Maximum of 7 pax
Inclusion: a tour guide and shuttle service
Lumiang – Sumaguing Cave Connection
PHP 1,900.00 or USD 32.84
Maximum of 3 pax
Inclusion: a tour guide and shuttle service
Nabas Ang Ampucao
PHP 2,000.00 or USD 34.57
Maximum of 7 pax
Inclusion: a tour guide and shuttle service
Lamagan and Blue Soil Hills
PHP 2,950.00 or USD 50.99
Maximum of 7 pax
Inclusion: a tour guide and shuttle service
Sagada Travel Guide Reminder: The cost for each head relies on the number of participants joining a specific tour.
09:00 am – 01:00 pm Check-in at the lodge, have breakfast and lunch, and take some rest
The Yoghurt House is one of Sagada's well-known casual dining restaurants along South Road. It is a two-story building with an upstairs balcony serving buttermilks, breakfast meals, drinks, and sandwiches.
Yoghurt House is open, from Monday through Sunday, from 08:30 am to 08:30 pm.
01:00 pm – 03:00 pm Walking tour at Patay (Poblacion)
From Sagada Tourism Office
Walk to the Church of Saint Mary the Virgin
St. Mary the Virgin Church
The Church of Saint Mary the Virgin is an Episcopal church built under the headship of Reverend John Staunton. Constructed in the early 1900s, it is considered the oldest church in the Cordilleras and the center of American missionary works.
Sagada Travel Guide Reminder: There is an access fee to the Mission Compound amounting to PHP 10.00 or USD 0.17 per head. This amount is payable at the site entrance.
A few meters from St. Mary, the Virgin Church is a spot with a view of limestones covered in lush greeneries. It produces reverberating sounds when someone screams.
A visit to Sagada would not be complete without seeing the hanging Coffins. These coffins hung on the surfaces of cliffs are ancient practice that has existed for over 2,000 years.
According to the locals, it is a belief that the upraised caskets with corpses will bring their spirits nearer to heaven. Or may prevent the remains from wild animals.
03:00 pm – 03:45 pm Visit the Sagada Weaving
From the Echo Valley
Hike back to the town proper
Walk toward Sagada Weaving
Established in 1968, the Sagada Weaving is a workshop and store that produces and sells Sagada's finest woven fabrics. It has a collection of hand-made products like apparel, bags, and other souvenir items.
There is no entrance fee.
03:45 pm – 08:00 pm Head back to lodging, take some rest, freshen up, and have dinner
08:00 pm Sleep
Day 2 - East and West Sagada
03:30 am – 04:30 am Wake up, take a bath, and prepare
04:30 am – 05:45 am Head to Lamagan for the sunrise viewing
From the lodge
Take the shuttle service
Alight at the drop-off point in Gimpeng, Eastern Sagada
Hike toward Lamagan
Sagada Travel Guide Tip: The entire trail entails around 4-5 hours. So, bring energy bars and your drinking water to keep you hydrated. Also, don't forget to bring your headlamps and flashlights. 
05:45 am – 10:45 am Trek at Lamagan and Blue Soil Hills
Sunrise chasing is one of the most popular things to do in Sagada. To catch the rising sun, climb to Lamagan or Marlboro Hills – one of Sagada's incredible sunrise viewing spots.
Perfect weather allows spectators to witness the peeping sun over the Cordillera mountains and the ocean of clouds.
From Lamagan
Trek downhill to Blue Soil Hills
Trek about three kilometers from Marlboro Hills to reach Sagada's Blue Soil Hills, locally called 'Kaman-utek.' It has a distinct pale-bluish color due to the high amount of copper sulfate in this area enclosed with Pine trees.
10:45 am – 11:05 am Head toward Patay (Poblacion)
From the exit point in Madoto, South Sagada
Take the shuttle service
Alight at Poblacion
11:05 am – 02:00 pm Take some rest and have breakfast and lunch
02:00 pm – 05:00 pm Explore the West Road
Situated closer to Sagada Town Hall, Ganduyan Museum is a privately-owned museum that exhibits indigenous artifacts like weapons, wares, textiles, etc. The local behind this gallery, Christina Aben, aims to preserve the town's cultural heritage through these valuable pieces of Sagada.
There is no entrance fee at Ganduyan Museum, but a donation is accepted.
Sagada Travel Guide Fact: Ganduyan is the former name of Sagada.
Located alongside Sagada-Besao Road, Sagada Pottery is a workshop with a gallery displaying various types of earthen crafts. There is a demonstration about the basics of pottery for PHP 100.00 or USD 1.73 per session. Moreover, resident artisans offer guided actual pot-making for PHP 100.00 or USD 1.73.
The Sagada Pottery is open from Monday until Sunday, from 10:00 am to 05:00 pm.
05:00 pm – 08:30 pm Head back to the lodge, take some rest, and have dinner
08:30 pm Sleep
Day 3 - South and North Sagada
05:00 am – 07:15 am Wake up, prepare, have breakfast, and head to Lumiang Cave
From the lodge
Take the shuttle service
Alight at the Lumiang Burial Cave
Sagada Travel Guide Reminder: Activities like the cave connection are not advisable for children, seniors, and those with health problems.
07:15 am – 11:15 am Caving at Lumiang and Sumaguing
The 4-5 hour spelunking through the cave connection usually begins at the Lumiang Cave. From the cave entrance, visitors will notice stacks of wooden coffins, including Sagada's oldest casket, about 500 age-old.
From Lumiang Cave, enter Sagada's enormous cavern – the Sumaguing Cave. This underneath cave network offers adrenaline-fueled activities that will test one's stamina, like rappelling.
Inside the Sagada's 'Big Cave' are striking rock formations resembling an elephant, a pregnant woman, and even a cake.
11:15 am – 11:30 am Head toward Patay (Poblacion)
From Sumaguing Cave
Take the shuttle service
Alight at Poblacion
11:30 am – 01:30 pm Take a rest and have lunch
01:30 pm – 05:00 pm Explore Bomod-Ok Falls
From Poblacion
Take the shuttle service
Alight at the drop-off point in Bangaan
Trek downhill towards Bomod-Ok Falls
Sagada Travel Guide Reminder: There is access fee to Bomod-Ok Falls amounting to PHP 10.00 or USD 0.17 per head. This amount is payable at Barangay Fidelisan.
The Bomod-Ok Falls are perhaps Sagada's most striking waterfalls. The 'Big Falls' is the highest among the falls in Sagada, the Pongas, and Bokong.
Visitors must surpass the uneven terrains to reach these 200 feet falls in Sagada's northernmost village. You will pass through rice paddies and rivers for an hour before reaching the town's tallest falls. 
From Bomod-Ok Falls
Trek to the pick-up point in Barangay Pide
Take the shuttle service
Alight at Poblacion
05:00 pm – 08:30 pm Head to the lodge, take some rest, and have dinner
Located alongside South Road, Sagada Lemon Pie House is a specialty restaurant known for its signature recipe, the lemon pie. This food house also serves meals that are best with homemade lemonade.
The Lemon Pie House is open from Monday to Sunday, from 06:00 am until 08:00 pm.
08:30 pm Sleep
05:00 am – 07:00 am Wake up, take a bath, have breakfast, lodge check out
07:00 am – 07:15 am Walk toward Sagada bus station
07:15 am – 08:30 am Travel to Bontoc, Mountain Province
08:30 am – 09:45 am Head to Banaue, Ifugao
In 2022, I spent P 6,010.00 for three days and three nights in Sagada. But, costs may still vary based on your travel lifestyle. For thrift tips, consider several ways to save money for travel.
Below is the Sagada Travel Guide budget for your reference. 
Bus fare, from Metro Manila to Sagada, PHP 960.00
3D3N lodging, PHP 3,780.00/2, PHP 1,890.00
Sagada Tourism Fee, PHP 100.00
Breakfast and lunch, P 210.00
Mission Compound with Echo Valley Tour, P 320.00/2, PHP 160.00
Lamagan to Blue Soul Tour, PHP 2,950.00/5, PHP 590.00
Cave Connection Tour – from Lumiang Cave to Sumaguing Cave, PHP 1,900.00/3, PHP 640.00
Bomod-Ok Falls Tour, PHP 1,400.00/5, PHP 280.00
Mission Compound Access Fee, PHP 10.00
Dinner, PHP 160.00
Breakfast and Lunch, PHP 160.00
Ganduyan Museum, PHP 50.00
Pottery demonstration, PHP 100.00
Dinner, PHP 160.00
Breakfast, PHP 160.00
Lunch, PHP 160.00
Bomod-Ok Falls Access Fee, PHP 10.00
Dinner, PHP 210.00
Sagada Travel Guide Resources
I have compiled handpicked travel resources to help you plan your trip. These are the brands that I highly recommend for their top-notch offers.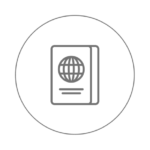 Looking for an easy-peasy solution to process your visa application and other travel docs, consult iVisa!
SafetyWing is your safeguard for travel medical and health insurance solutions while away from home. 
The sky is the limit with Skyscanner if you are looking for better and cheaper flight options for your next trip.
Make a reservation to one of the most extensive hotels booking services – Agoda. It offers unmatched hotel deals!
Drive your way to undiscovered places! Book a car via Discover Cars and experience hassle-free road trips. 
Sagada Travel Guide Question: What is the former name of Sagada?

Please drop your answers or messages in the comment section. Thank you, and see you on the road!
J. Sac is the author of 'Sagada Travel Guide: An Excellent Guide to the World.' He is also the founder of Traveledictorian – a travel blog that publishes well-thought-out travel content.
His passion for writing, photography, and travel fueled him to explore Asia and the rest of the world. He also plans to undertake humanitarian work in his travels. Read his inspiring story and follow him on social media!
P.S. Subscribe to our newsletter for the newest travel guides and the latest updates in the travel industry.